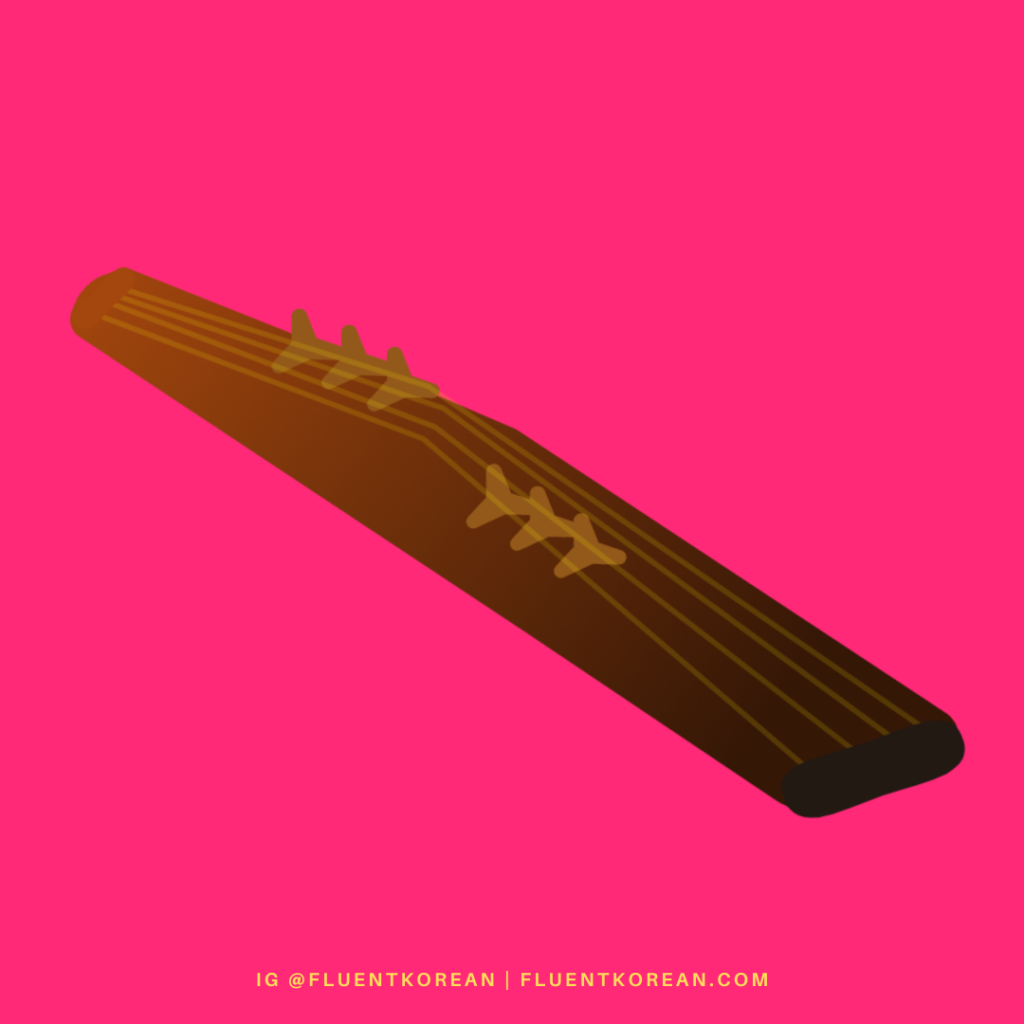 Calling all lovers of traditional Korean music! Learning about traditional Korean music is an amazing way to spend some of the quarantine time at home.
Did you know that the National Gugak Center offers online lessons on traditional Korean music? This 20-module course will teach you the different kinds of traditional Korean music, the backgrounds, the different components and instruments, and how to appreciate the music.
Gugak (국악) means Korean classical, traditional, and folk music.
Aside from being completely free, there is no sign up required. The lessons are in Korean, but they have English subtitles.
---
How to take the course:
Enter the National Gugak Center's e-Academy page through the button above. Click on the "View Lessons" button.
A pop-up window will appear. This is where the lessons will take place. Click on the arrow (>) on the left for the menu.
You can navigate through the different modules using the menu. Click the (ENG) button for the English subtitles.
---
The course consists of 20 modules:
Introduction to Traditional Korean Music
Orientation
1. How to Appreciate Gugak (국악)
Prologue
Introduction to Gugak
Taking Your Pick
Aimed Appreciation
Various Ways to Meet Gugak
Learn More
Epilogue
2. Korean Culture, Korean Music
Prologue
Genres in Korean Music
Court Music
Literati and Pungnyu Music
Types and Characteristics of Folk Music
Learn More
Epilogue
3. Jongmyo Jeryeak (종묘 제레악) – Royal Ancestral Shrine Ritual Music
Prologue
Musical Characteristics
Instrumentation of Jongmyo-jeryeak
Performance of Jongmyo-jeryeak
Components and Procedures of Jongmyo-jeryeak
Contents of Jongmyo-jeryeak-jeryeak
Munmyo-jeryeak
Learn More
Epilogue
4. Sujecheon (수제천) – a court music composition originating in Baekjae (7th century) and re-imagined in succeeding dynasties
Prologue
Appreciation of Sujecheon
Musical Elements of Sujecheon
Former Sujecheon and Present Sujecheon
Sujecheon Scores and Albums
Learn More
Epilogue
5. Daechwita (대취타) and Chwita (취타) – Military Band Music
Prologue
Appreciation Points of Daechwita
Instruments in Daechwita
Cultural Background of Daechwita Transmission
Chwita
Other Processional Music
Learn More
Epilogue
6. Yeongsanhoesang (영산회상) – Buddhist Court Music
Prologue
The Origin of Yeongsanhoesang
Types of Yeongsanhoesang
Musical Structures of Yeongsanhoesang
Appreciation points of Yeongsanhoesang
Appreciation of Yeongsanhoesang
Learn More
Epilogue
7. Gagok (가곡) – A Genre of Vocal Music
Prologue
What is Gagok?
Due Manners of Singing Gagok
Modern Gagok Performance
Appreciation Points of Gagok
Types of Gagok
Learn More
Epilogue
8. Pungnyu: Gasa (가사) – a form of poetry popular during the Joseon Dynasty which were commonly sung
Prologue
Types and Themes of Gasa
Gasa and Gagok
Appreciation of Eobusa
Appreciation Points of Gasa
Learn More
Epilogue
9. Sijo (Short Classical Lyrical Song)
Prologue
Lyrics of Sijo
Basics and Jangdan (rhythmic cycle) of Sijo
Types of Sijo
Appreciation Points of Sijo
Learn More
Epilogue
10. How to Appreciate Pansori
Prologue
Step 1: Just Listen at First
Step 2: Read Narratives While Listening
Step 3: Look into Jangdan
Step 4: Take a Good Look at the Relations Between Jangdan and Mode
Learn More
Epilogue
11. What is Pansori (판소리) – a genre of musical storytelling performed by a singer and a drummer
Prologue
The Features of Pansori
Vocalization of Pansori
Master Singers of Pansori
Transmission of Pansori
Je (Schools) of Pansori
Learn More
Epilogue
12. Introduction to Sanjo (산조) – a rhythmic style of music which literally means "scattered melodies"
Prologue
Concept and Meaning of Sanjo
Three Musical Roots of Sanjo
How to Appreciate Sanjo
Learn More
Epilogue
13. Appreciation of Various Sanjo Music
Prologue
Kimjukpa-ryu Gayageum Sanjo
Concept and Types of Schools
Sanjo by Different Musical Instruments
Learn More
Epilogue
14. Danga (단가, Short Prelude Song) and Byeongchang (병창, Singing Accompaniment for Gayageum and Other Instruments)
Prologue
Appreciation of Danga & Byeongchang
Danga
Byeongchang
Learn More
Epilogue
15. Japga I: What is Japga (잡가) – Popular Folk Songs
Prologue
What is Japga
Who Performed Japga
Seonsori and Anjeunsori
Jwachang
Japga and Pansori
Learn More
Epilogue
16. Japga II: Seonsori Santaryeong, Namdo Japga, Hwimori Japga
Prologue
Seonsori Santaryeong
Namdo Japga
Hwimori Japga
Learn More
Epilogue
17. Minyo (민요) – Folk Songs and Ballads
Prologue
What is Minyo
Regional Characteristics of Minyo
Appreciation Resources of Minyo
Appreciation Points of Minyo
Learn More
Epilogue
18. Pungmul (풍물, Instruments for Folk Music) and Binari
Prologue
What Pungmulnori Means
Appreciation of Pungmulnori
Appreciation of Pungmulnori as a Performance
Binari
Learn More
Epilogue
19. Music and Dance
Prologue
Sinawi
Salpuri
Chunaengjeon and Pyeongjohoisang
Learn More
Epilogue
20. Keywords Helpful to Appreciation of Gugak
Prologue
Nonghyeon: The Moving and Continuant Tone
Sigimsae: the Ornaments that Determines the Flavor of a Tune
Eodanseongjang: Words are shortened, sound is lengthened.
Jangin gulgok: Sound is trailed, then bent
Jeomipgagyeong: Man-Jung-Sak (slow-moderate-fast)
Hwai budong: Similarly and Differently, Separately and Together
Learn More
Epilogue
Aside from this online course on traditional Korean music, the National Gugak Center has a lot of resources and information on Korean music on their website.
Happy learning!