Creative Writing Workshop for the Korean Diaspora ✍️
Join us for a creative writing workshop for the global Korean diaspora on May 22, 2023 at 9 am (Seoul).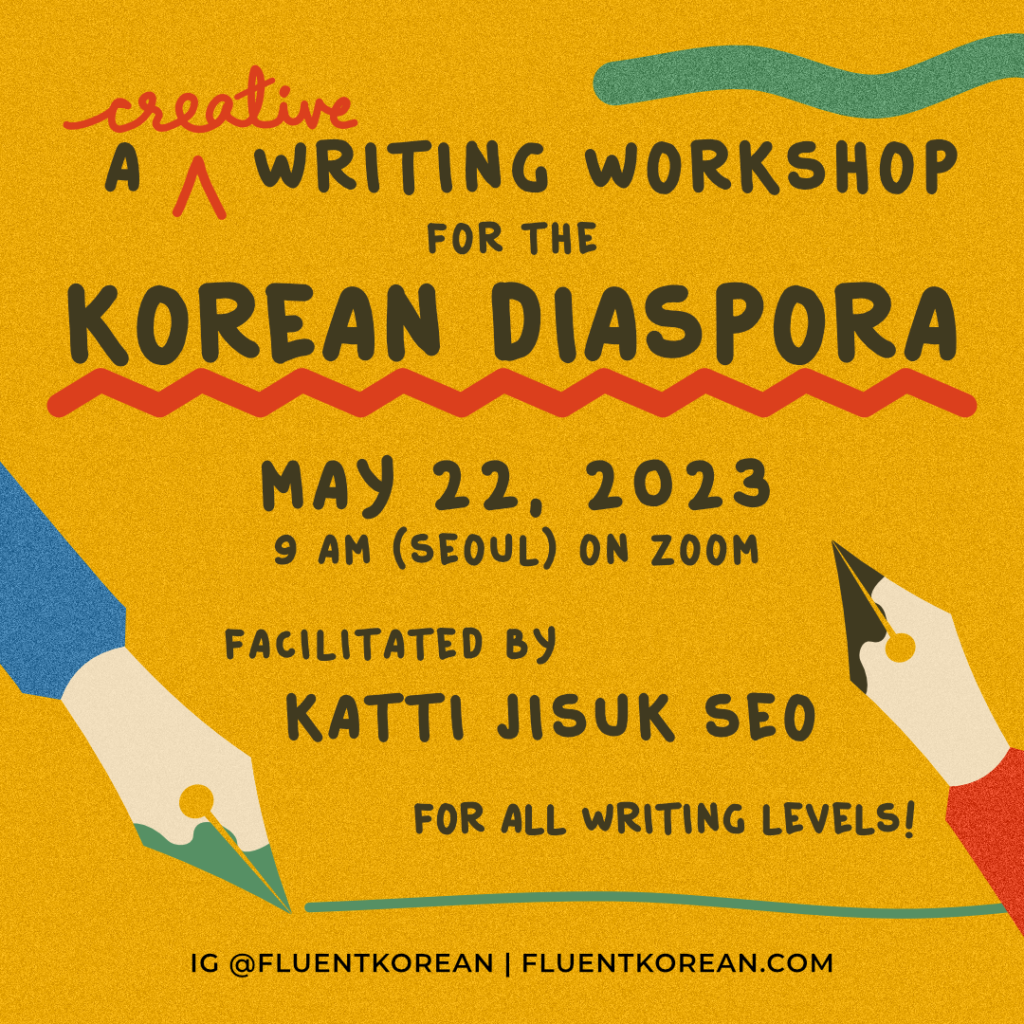 Event Details
Date: May 22, 2023
Time: 9:00 am (Seoul)
Duration: Two (2) hours
Language of communication: English with some Korean (it's okay if you do not speak Korean)
Venue: Zoom
This is a free event.
Time Zone Information
Pacific Daylight Time (PDT): May 21, 2023, at 5 PM
Mountain Daylight Time (MDT): May 21, 2023, at 6 PM
Central Daylight Time (CDT): May 21, 2023, at 7 PM
Eastern Daylight Time (EDT): May 21, 2023, at 8 PM
Greenwich Mean Time (GMT): May 22, 2023, at 1 AM
Central European Summer Time (CEST): May 22, 2023, at 2 AM
Eastern European Summer Time (EEST): May 22, 2023, at 3 AM
Indian Standard Time (IST): May 22, 2023, at 5:30 AM
China Standard Time (CST): May 22, 2023, at 8 AM
Japan Standard Time (JST): May 22, 2023, at 9 AM
Australian Eastern Standard Time (AEST): May 22, 2023, at 10 AM
About the Workshop
This two-hour workshop guides you to put your personal relationship with your Korean heritage on paper. All feelings and views are welcome whether your relationship is troubled, joyful, or both. The workshop is facilitated by Katti, a writer and creative coach who will introduce her technique, called Writing Tapas. This is a method she developed to make writing easier and yummier by breaking it down into bite-sized chunks. The main part of the workshop is for silent, intimate writing by yourself. Additionally, we will have the space to share our writing, feelings and thoughts, but no obligation to share.
For all writing levels from absolute beginners to experienced.
About the Facilitator
Katti Jisuk Seo is a Korean-German writer, story consultant, and life & business coach, currently based in Berlin and Sydney, Gadigal.
As a story consultant she has developed scriptwriting tools, like the Unrelated Relations, the Micro-Moment Plunge, and Writing Tapas. In seminars and one-on-one sessions, Katti trains writers, filmmakers and other creatives.
Katti wrote and co-directed the film HOW ABOUT HAVING A FASCINATION OF MIND (2018), a documentary about Koreans' penchant for poo and other idiosyncrasies. Right now, she is writing a political manifesto, a candy drama novel, and an essay on non-urgency.
Website: www.kattijisuk.com
Instagram: @kattijisuk_writing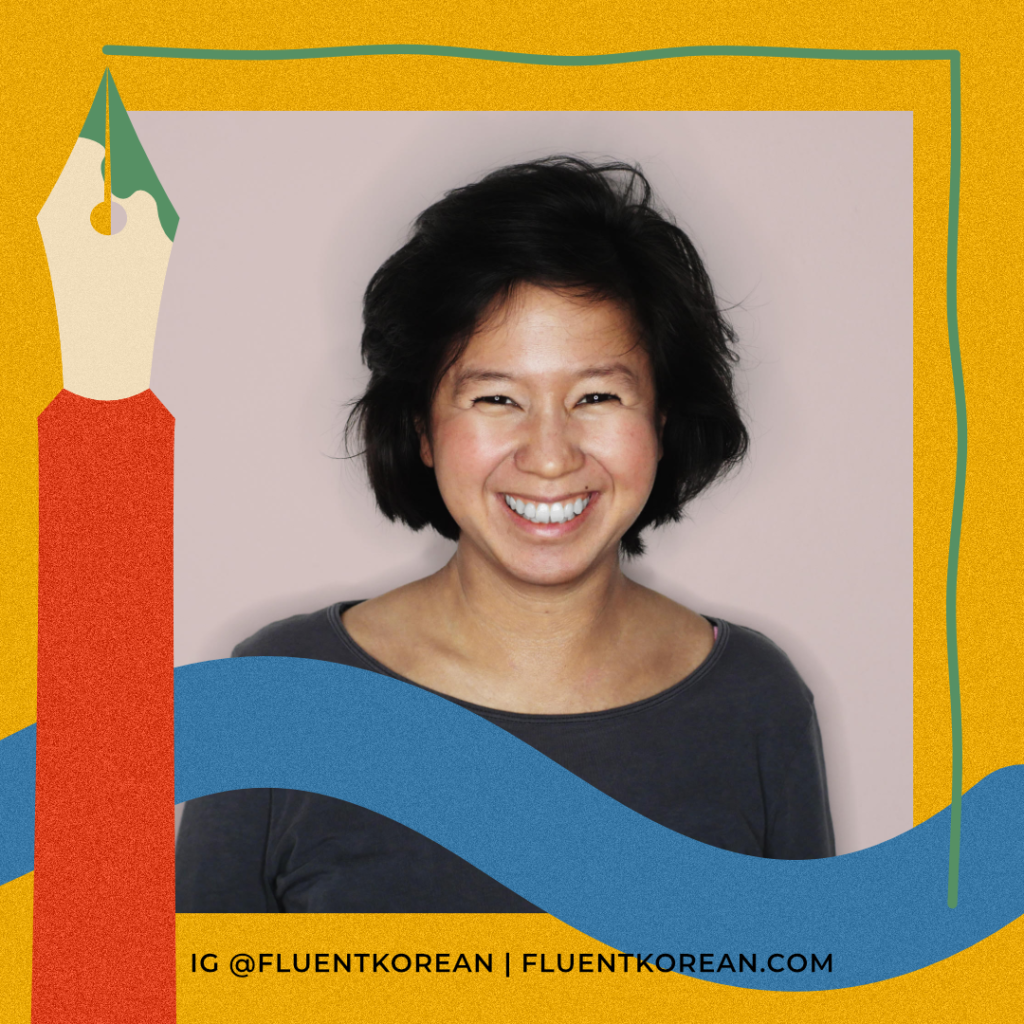 Event Registration
To register for the event, click here. This will take you to the Zoom registration page.
Please note that this event is specifically for people of Korean descent or heritage living anywhere in the world. If you are not of Korean descent, please do not register for this event. There will be other community events throughout the year!