Global Korean Diaspora Mixer for June 2023
The Global Korean Diaspora Mixer for June 2023 is on June 24, 2023 at 11 am (Seoul).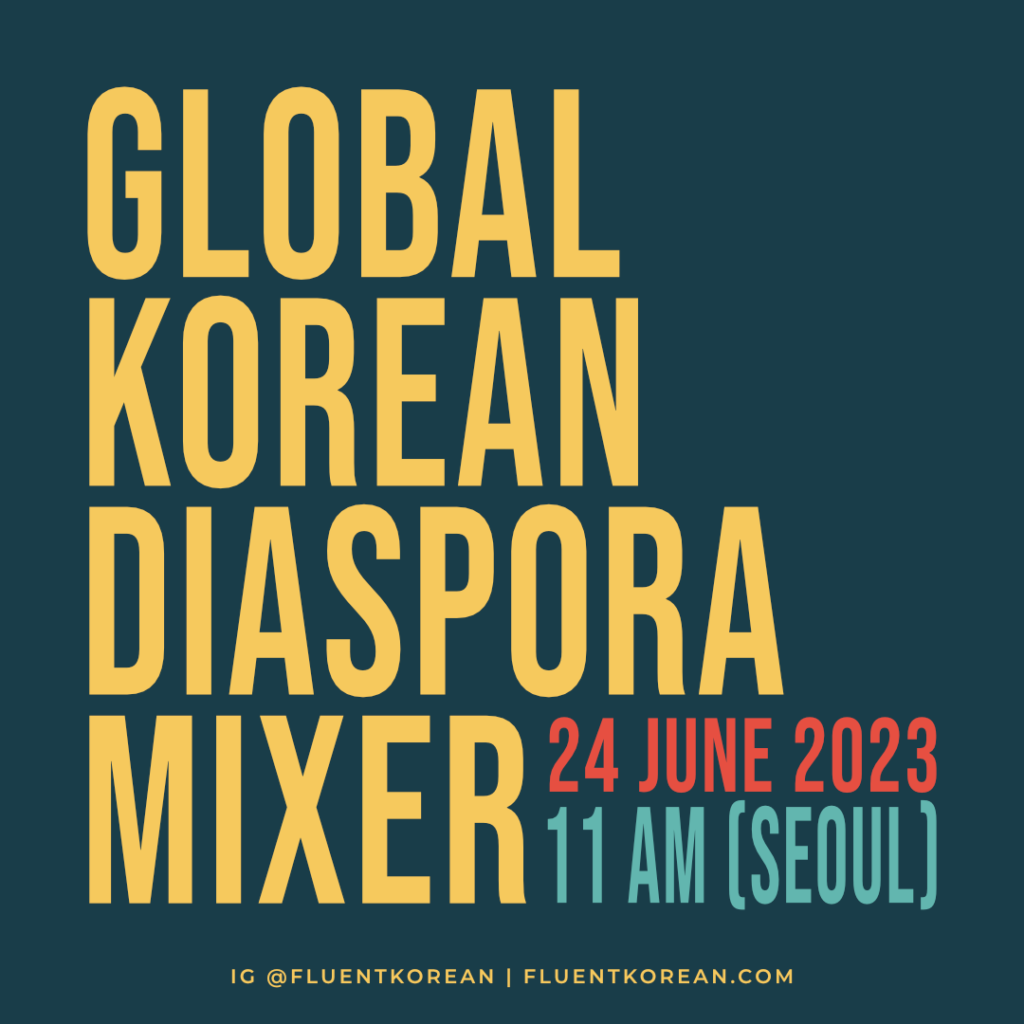 Event Details
Join us for this month's Global Korean Diaspora Mixer, a virtual gathering for Koreans around the world to connect, come together, and share our unique experiences. This event will take place on Zoom, so you can join from anywhere. Anyone who identifies as Korean is welcome to register.
Date: June 24, 2023
Time: 11:00 / 11:00 am (Seoul)
Language of communication: English with some Korean (it's okay if you do not speak Korean)
Venue: Zoom
This is a free event.
Time Zone Information
Pacific Daylight Time (PDT): June 23, 7 pm
Mountain Daylight Time (MDT): June 23, 8 pm
Central Daylight Time (CDT): June 23, 9 pm
Eastern Daylight Time (EDT): June 23, 10 pm
British Summer Time (BST/GMT): June 24, 3 am
Central European Time (CET): June 24, 4 am
Eastern European Time (EET): June 24, 5 am
Indian Standard Time (IST): June 24, 7:30 am
Australian Eastern Standard Time (AEST): June 24, 12 nn
Event Registration
To register for the event, click here. This will take you to the Zoom registration page.
Please note that this event is specifically for people of Korean descent or heritage living anywhere in the world. If you are not of Korean descent, please do not register for this event. There will be other community events throughout the year!