Global Korean Diaspora Mixer for February 2023
The Global Korean Diaspora Mixer for February 2023 is on February 26, 2023 at 8 am (Seoul).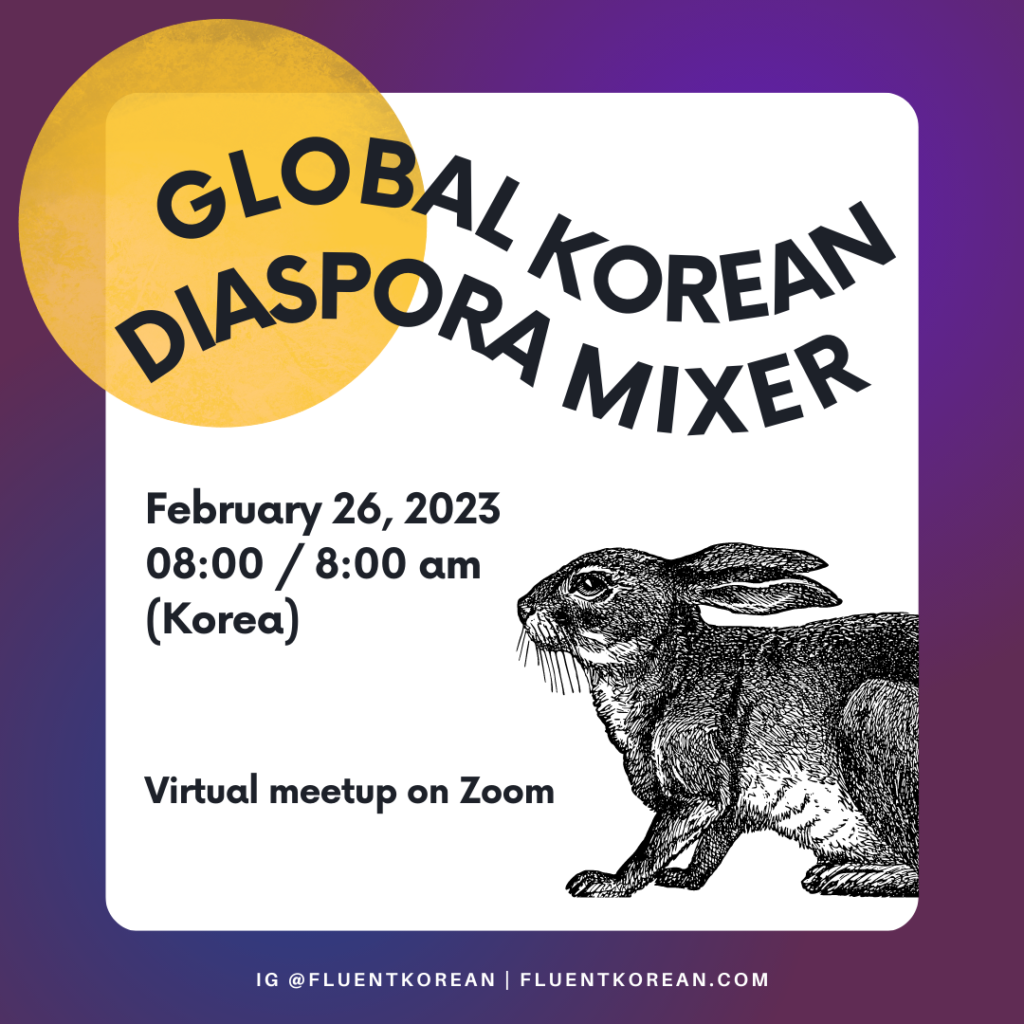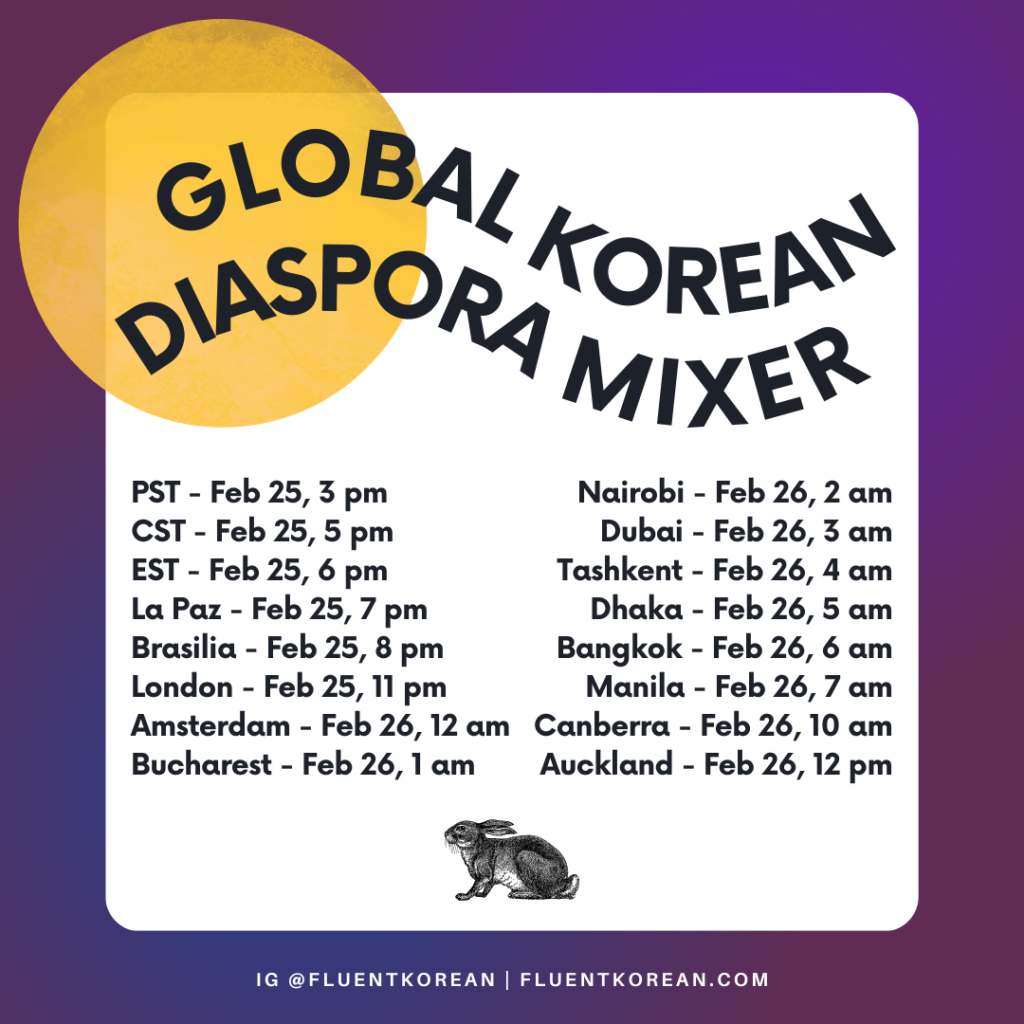 Event Details
The Global Korean Diaspora Mixer is a monthly event that aims to bring together Koreans from all over the world regardless of nationality.
Date: February 26, 2023
Time: 08:00 / 8:00 am (Seoul)
Language of communication: English with some Korean (it's okay if you do not speak Korean)
Venue: Zoom
This is a free event.
Click here to see the event time and date in your time zone.
Event Registration
To register for the event, please fill out the form below.
A Zoom link with access credentials will be emailed to the address provided a few days before the event and again an hour before the start of the event.
Your name should match the one used in the RSVP Form to be allowed into the Zoom call.
Please note that this event is specifically for people of Korean descent or heritage living anywhere in the world. If you are not of Korean descent, please do not register for this event. There will be other community events throughout the year!
RSVP Form
Registration to this event is now closed.