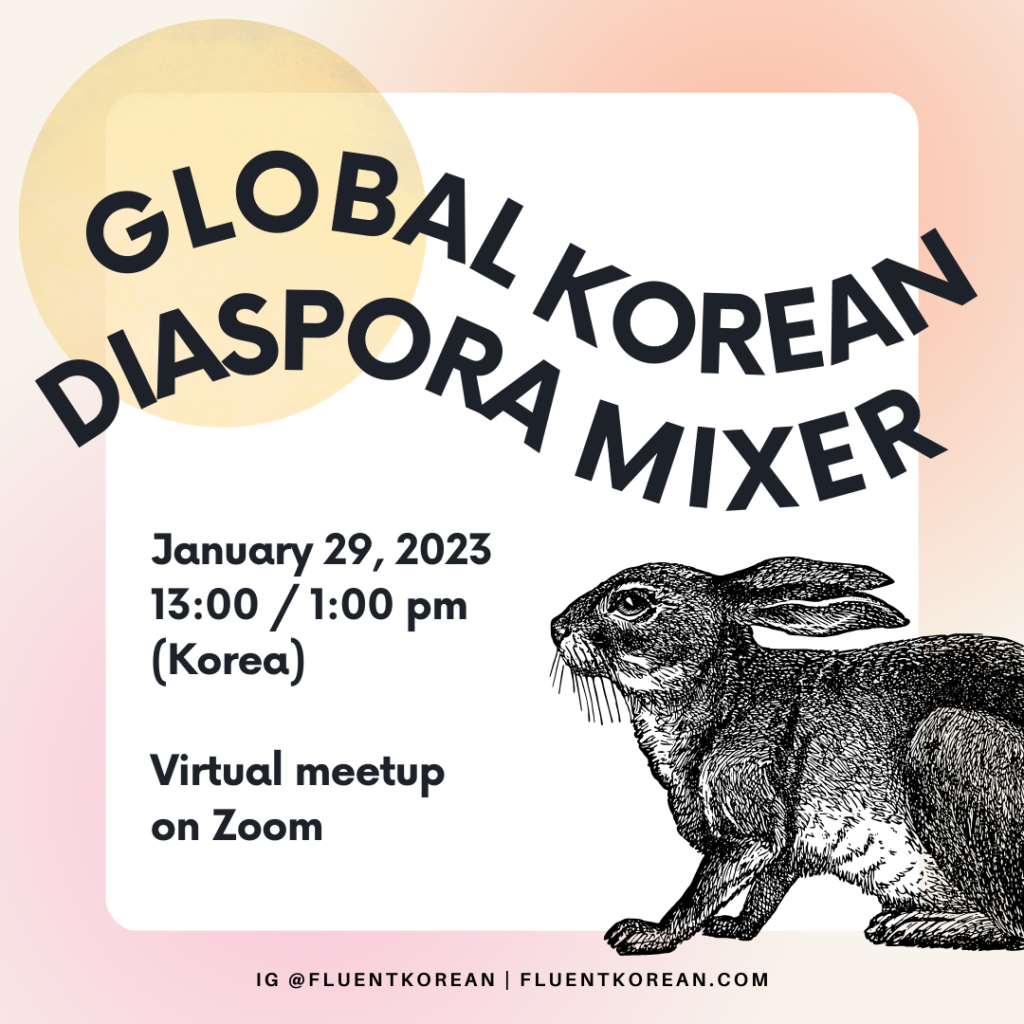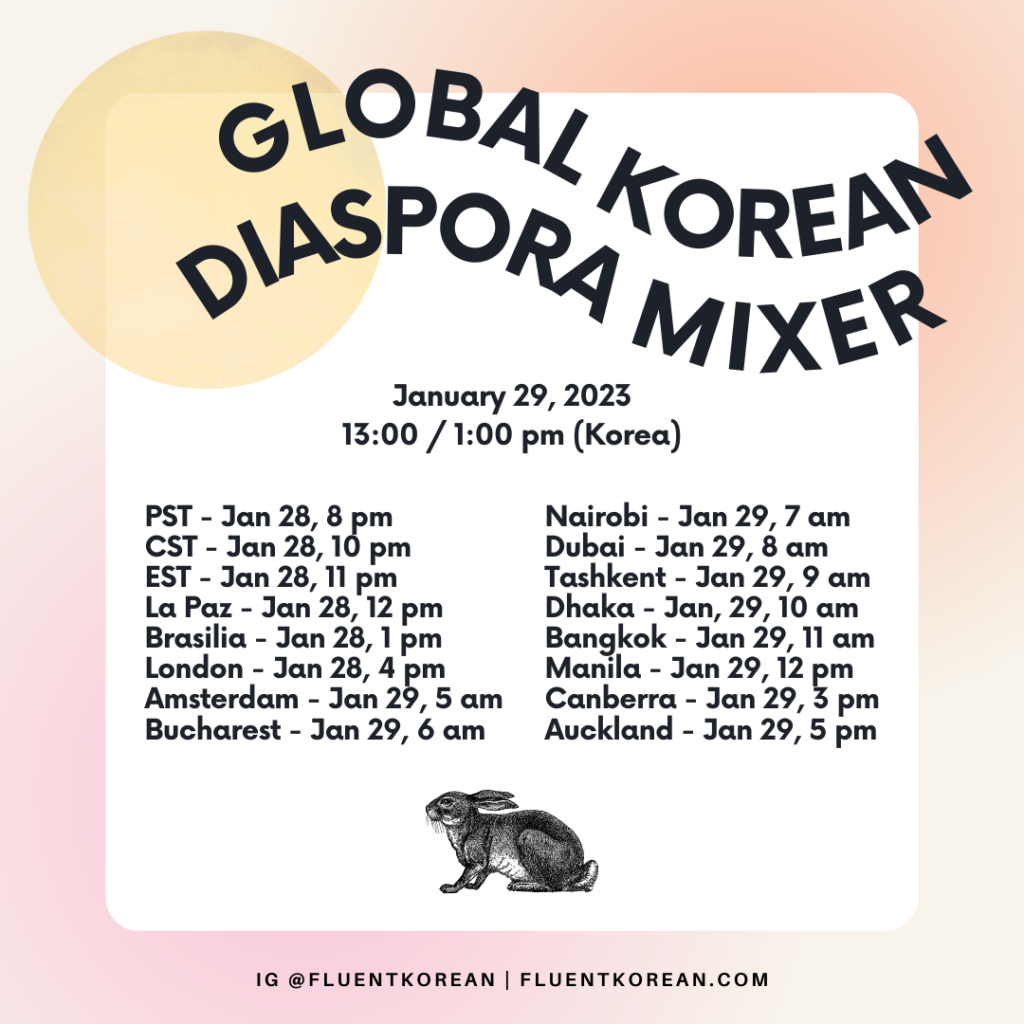 Event Details
This monthly virtual event is open to Koreans living anywhere in the world.
Date: January 29, 2023
Time: 13:00 / 1:00 PM (Seoul)
Language of communication: Korean and English (It's okay if you don't speak Korean)
Venue: Zoom
Background
When I was in high school, my parents sent me and my sister to a summer camp in Korea which brought Korean teens from all over the world to experience life in and learn about their motherland. We attended lectures, ate a lot of good food, participated in cultural activities, and traveled domestically together. Nearly every continent was represented and I made friends from Germany, France, China, Brazil, Japan, the United States, Canada, Egypt, and so many other countries. There are Korean communities everywhere!
It was an eye-opening experience. Sometimes we didn't have a common language. Some of us spoke Korean fluently and some only knew how to say hello. Some of us had wildly different views and upbringings.
But in everyone I found a kindred spirit.
That was the first (but thankfully not the last) time I was surrounded by a diverse group of members of the Korean diaspora.
At the time, it was important for me to know that no matter how alone I felt in my difference or in my lack of "Koreanness", there were always people who could relate to my experience of being othered – not just in my home land but also in my host land – even if our experiences were never 100 percent identical.
Now, many years later, one of my resolutions is to do more to create opportunities for people to connect with one another. It's true for everyone who has followed my journey thus far, but it is especially true for my fellow members of the global Korean diaspora.
For now, this means organizing more virtual events where people can connect in real time, beyond the 10 slides of an Instagram post.
So for the first event of the year, I'm hosting a Global Korean Diaspora Mixer! It will be on January 29, 2023 at 1 pm (Korea). I hope to make this a monthly event.
There is no perfect global time to meet, but I did put effort into making it as time zone-inclusive as possible. I do plan on switching up the times once in a while depending on where attendees are based.
If you'd like to attend, please fill out the form below and please share this link with other members of the global Korean diaspora who may be interested in attending this mixer.
Event Registration
To register for the event, fill out the form below.

A Zoom link with access credentials will be emailed to the address provided in the form a few days before the event.

Your name should match the one used in the RSVP Form to be allowed into the Zoom call.

Please note that this is a global Korean diaspora event and only persons with any Korean background are invited to attend.
RSVP Form
REGISTRATION IS NOW CLOSED.